What a great evening with straight talking entrepreneur Susan Kabani. Giving us bosses the low down on pivoting like a boss for your business. Some of us had been there and understood the challenges, others we're intrigued as to how much of a change this could make to business.
Special guest Susan Kabani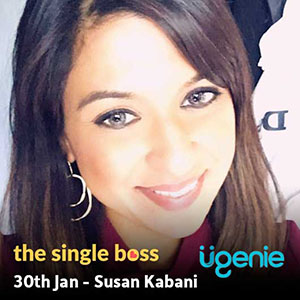 Susan Kabani founder of the Ugenie app, a keen supporter of female entrepreneurs and a business butterfly who runs regular networking events and pitch nights. The topic for the evening was "the power of the pivot". Susan discussed the evolution of the Ugenie app, a private platform to better connect your community (like a LinkedIn for your brand).

If you've ever been to the FREE Network or Pitching events run by Ugenie, you'll know how charismatic Susan is on stage!
Our sponsors for the evening were great, and we really appreciated their support:
WeCoffee, Introducing Two, Boomerang Booth and Ugenie!